21 Day
Self Love Course
Heal, nurture and improve your self-relationship with simple tools to feel more confident and empowered.




If You
⤬ Have negative self-talk that is hurting you
⤬ Struggle with a low sense of self-esteem and self-worth
⤬ Doubt your abilities and constantly seek external validation
⤬ Compare yourself to others and excessively criticise yourself
⤬ Feel unpleasant emotions and are unable to handle them
⤬ Unable to prioritise your needs and feel emotionally drained


And You Want to
✓
Improve your self-relationship and build a positive mindset
✓ Enhance your emotional well-being and feel centred
✓ Stop judging yourself and accept who you are
✓ Validate your own self and, build confidence and self-worth
✓
Love yourself as you are and practice self-care
✓ Appreciate life and live with joy and meaning


I've got you covered!


Join the 28801 other enrolled students and start your self-healing journey to find inner peace, self-love and happiness that lies within you.

See what people are saying

I have really enjoyed this course and got so much out of it. I was able to listen to the affirmations and really apply them to my daily life. I found a renewed sense of peace and growth in my self-love!
Kirsten Baillie


I enjoyed taking the Gratitude Self-Love course because it helped me understand how to be kind and loving to myself in ways that I have not experienced in my life. Aarushi's patient and supportive lessons were created with helping us as students appreciate ourselves for who we are in the world instead of meeting others' expectations.

Stefan Pagacik


This is a beautiful and well-designed course. This course will surely help you to explore your inner self in an incredible way. You will feel confident, vibrant, ambitious and self-worthy after the end of the course. Appreciation to the instructor as well she was amazing, enthusiastic and very relatable throughout the course.
Mizbah Godal


Meet Your Instructor


Aarushi Tewari
🌈 Challenges and Course Creator
✍️ Writer at Gratitude - The Life Blog
🎙️ Voice of Affirmations in the Gratitude app

Hey, it's Aarushi! I want to help you become kinder to yourself, and this course is my effort towards that. I am sure that if all of us have a healthy relationship with ourselves, we would be so much happier and cherish each day of our lives. Healthy people make the world healthier. I hope that my work will make a positive difference in your life.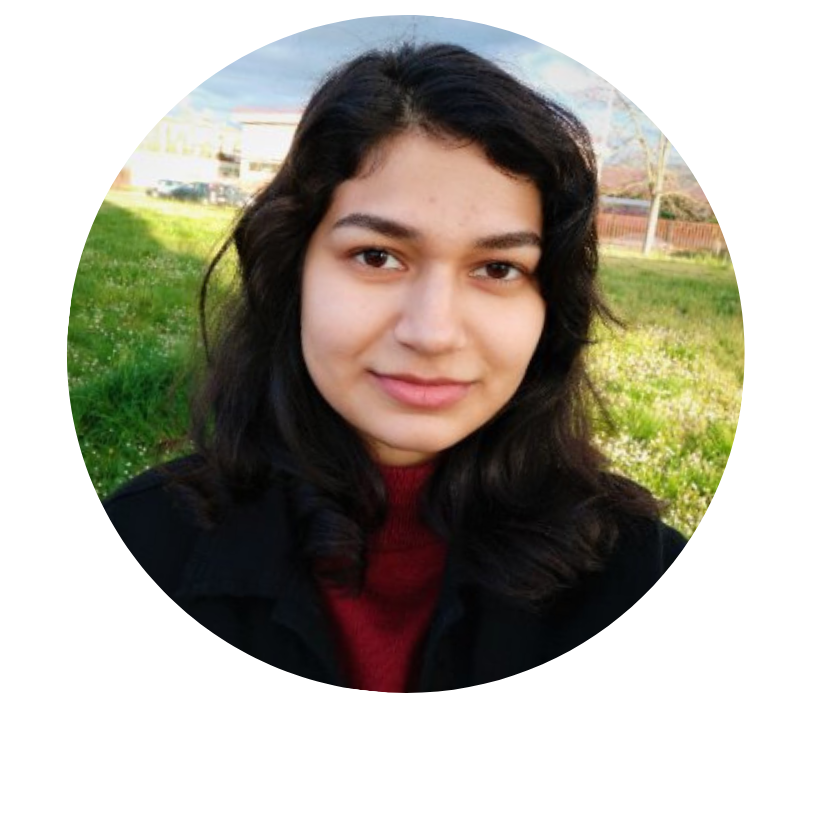 Frequently Asked Questions
How long will I have access to this course once I enroll?
Once enrolled, the course will always be available for you!
Do I have the follow the 21-day schedule? What if I miss some days?
It is recommended to follow the 21-day schedule. But, life happens, I understand. In that case, I would suggest you take the lessons that you've missed before moving forward :)
How much time would I have to dedicate to this course on a daily basis?
It takes about 15 minutes daily with the explanation of the theme, guided affirmations session, and journal writing prompt. I've heard a lot of students express their delight over consciously dedicating 15 minutes towards self-care daily!

Do you recommend a particular time of day to take the lessons?
Mornings! This comes from student feedback and personal experience. Mornings are the best time for self-care because you're kickstarting your day with positive feelings. However, schedules can get busy, so whenever you're able to manage and find time to focus, go for it! Do what works for you :)